Are you a beginning golfer?
Don't spend $1,000 or more on a new set of clubs. Rent from us before you buy and save. For far less money than it costs to buy a new set, you can try out several brands before you buy to discover the clubs that best suit you and your game.
We offer game improvement irons that can help your game as you get started and we offer players irons for low-handicap golfers, so you'll have options as you progress. For beginners, we recommend our Callaway Rogues in regular flex or our TaylorMade M4's in regular flex to start your golfing adventure.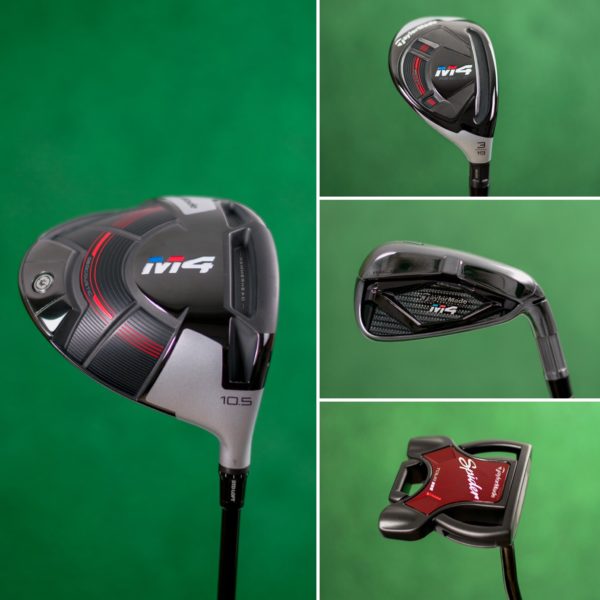 Tips for beginning golfers:
Take a lesson or check out how-to videos online. Starting right is far easier than starting wrong and having to correct problems.
Start with group lessons. You save money, get the basic instruction you need, and get a chance to meet other golfers, maybe even your future foursome.
Tiger Woods recommends learning the game from the green back; meaning start with putting, then chipping, irons and, finally, driving. Since you take far more putts during a round than anything else, it's a lot easier to shave strokes off your game on the green than on the tee or fairway.
Begin at a pitch and putt, which just has short, par 3 holes. Once your short game is decent, move on to an executive course, which has some longer par 4 holes so you can start working on your mid- and longer irons, as well as your driver. Then move on to a big course. You'll save a lot of exasperation, money and time.
When you hit the driving range, practice with a purpose. Work on one type or length of shot, or practice a draw, fade, high or low shot. Aim at a specific target, don't just flail away trying to hit the ball as far as possible. Distance is worth bragging rights, but it's far better to know exactly how far you hit each club consistently than hitting a few shots much farther than all the others.
Before your round, hit the driving range and warm up. Hit a small bucket so you're loose, but not worn out.
If you can, play late in the day, especially on weekdays. Most courses have cheaper twilight and super-twilight rates for golfers playing after 2, 3 or 4 pm. Even better, courses tend to be less crowded so you can take a few extra practice shots–just make sure you aren't holding anyone up.
Just starting in golf? Save money and select the set of your dreams by renting from Clublender today.