Checking
If you're planning a trip to California, you can save money and avoid the hassle of lugging your clubs to and from the airport by renting from Clublender. In fact, since airlines charge extra baggage fees in both directions, Clublender is a cheaper option than checking your clubs on 9 out of 10 airlines.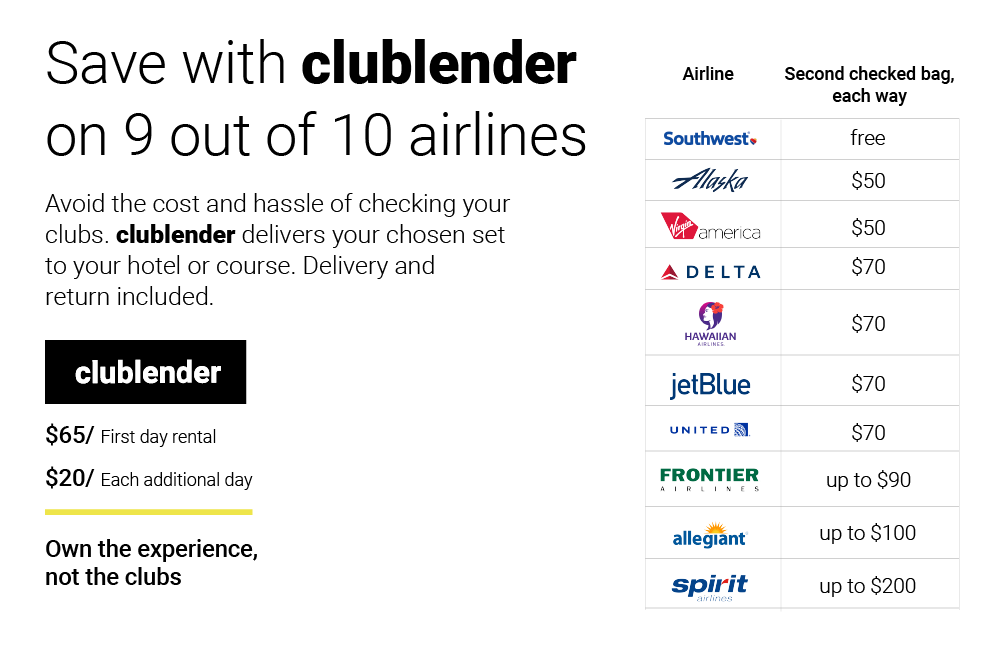 Only Southwest offers a free second checked bag and even with Southwest, you still have to schlep your clubs to the airport, from the airport to your hotel, and then all the way back again. And there's always the risk the airline will send your clubs to Saskatoon instead. Clublender allows you to select your set online and will deliver the set the day before your planned round to your hotel, office or home. Delivery and return is included in the price.
Beginning golfers
If you're just starting to play golf, renting from Clublender is an excellent and cost-saving option. Many people start playing golf, but don't know for a time whether it will become a regular passion. A new set of golf clubs can cost thousands of dollars, while renting a set from Clublender, even for 100 days, can be much cheaper.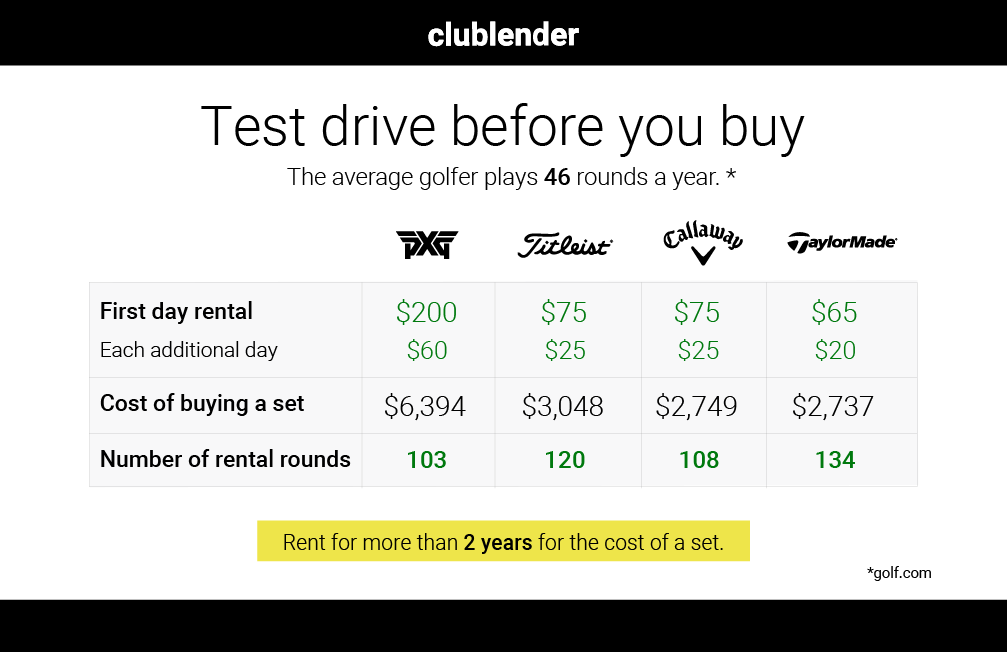 Test drive before you buy
If you're thinking about buying a new set of clubs, Clublender offers you the opportunity to try Callaway, TaylorMade, Titleist and PXG clubs for a fraction of the cost of buying a new set. Test drive a few sets on the course instead of just in a store's driving range bay or at the range to find the clubs that fit you best. Save money and get your hands on the latest models from four manufacturers from Clublender.
Declutter
If you don't want clubs gathering dust in your garage or cluttering up your closet, then renting can be an excellent option compared with buying. You get to use the latest model clubs, while keeping your garage free for other things–like you car.
Own the experience, not the clubs.
Clublender