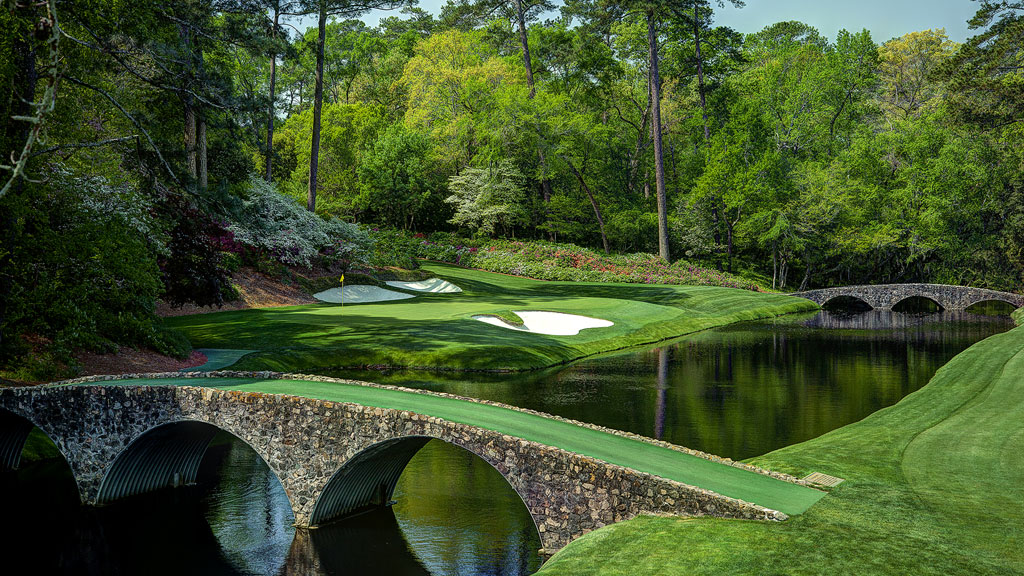 Our Musings on the 2017 Masters Tournament
The Masters is a tournament unlike any other. It's the only major tournament that's played at the same golf course every year, Augusta National in Georgia, and numerous traditions unique to the tournament accompany the proceedings. The winner, for example, receives the vaunted green jacket and a chance to design the menu for the Champions Dinner, a meal that precedes the following year's event. Another example of this sort of tradition at the Masters is that a golf legend opens the tournament with the ceremonial first tee shot. In past years, the late Arnold Palmer, has had this honor; at this year's tournament, Gary Player will.
The Open, U.S. Open, and PGA Championships all have the same, vaunted status as major championships, but for a lot of players, there's something particularly special about winning the Masters green jacket, and, for a lot of fans, something particularly special about watching this competition unfold.
History
The first Masters tournament was played on March 22nd, 1934. The players partaking in that year's tournament didn't have 0311's, AP2's, M2's, or any other combination of alphanumerically-designated irons to score low with, but Horton Smith did enough with what he had to win the tournament. The Masters has always had a smaller field, but in those early days, the field was even more limited to legendary golfer Bobby Jones and his close associates. Caddies weren't around, and golfers didn't have access to golf clubs on-demand, so you can imagine how difficult it must've been to play 72 holes at Augusta at that point in time.
The tournament grew significantly in the 1960s and 1970s, with Arnold Palmer, Jack Nicklaus and Gary Player all winning the event multiple times. This period brought several exciting finishes, including a scoring error by Roberto De Vicenzo's playing partner on De Vicenzo's card, an error that De Vicenzo didn't notice before signing the card, leaving him out of an 18-hole playoff for the title. Non-Americans dominated the tournament between the '80s and early 2000's, with Jack Nicklaus notably becoming the oldest Masters winner at the age of 46 in 1986.
Despite the prestige often associated with its marquee tournament and with its meticulously kept grounds, designed by Bobby Jones and Alister MacKenzie, Augusta National has long been a source of controversy for its marked refusal to admit non-white males for membership or competition. In fact, the club didn't admit its first black member until 1990 or its first female members until 2012. Lee Elder became the first black golfer to play in the Masters, but not until 1975.
In 1997, Tiger Woods, at the ripe, young age of 21, smashed Masters scoring records and represented, as a man who once described his ethnic heritage as "Cablinasian," a stark contrast to Augusta National's highly discriminatory racial record, too. Woods would go on to win a few more Masters and capture the golf world's attention for the next ten years. Lefties dominated the mid-to-late 2000s with Phil Mickelson, Bubba Watson, and Mike Weir claiming green jackets. The 2010s have witnessed wins by younger competitors, with Jordan Spieth and Danny Willett becoming first-time winners.
This Year
With a stream of talented players, including a collection of precocious youngsters, this year's Masters tournament may be one of the most competitive in recent years. In contrast to that first tournament in 1934, these players will be bringing their own caddies, and an equipment revolution led by PXG and other, more established manufacturers, will help give plenty of golfers the confidence to flirt with scoring records set by Nicklaus, Woods and, more recently, Spieth.
Who will win? Dustin Johnson has dominated at various times in recent years, and has the length and touch to win at Augusta. Jordan would like to get another green jacket, especially after coming so close last year, but Rory, Patrick, and Justin (Thomas, but the the gold medal-winning Rose, too, for that matter) would all like to win their first. Look out for the older guys too, though: Bernhard Langer and Fred Couples have a trove of experience at Augusta to draw on, maybe enough to put a scare into some of the young bucks in the first two days of the tournament.
My prediction for the end of day four? Jason Day will close.