Palm Springs golf courses, and courses in the Coachella Valley, which includes Palm Springs, Palm Desert, Indio, La Quinta, Indian Wells, and Cathedral City, are a golfer's dream with more than 120 courses in the area–and you can rent golf clubs from Clublender for convenient delivery to any of them.
To help you choose from the profusion of choices among Palm Springs golf courses, we've put together an interactive map (above) and accompanying list (below) of Palm Springs golf courses to help make your decision about where to play as easy as possible. We hope these tools will help you spend less time doing research and more time playing out under the warm, desert sun.
Clublender offers its full range of golf club rentals for delivery to Palm Springs, all reservable via our online booking system or over the phone. Select from Callaway, TaylorMade, Titleist, and PXG sets for men and women, right- and left-handers. All golf club rentals in Palm Springs, as elsewhere, come in a white Vessel stand bag with no Clublender logo on it. Choose from any of our accessory options, including Bushnell rangefinders, Callaway, Titleist and Kirkland golf balls, and FootJoy gloves.
Don't see your favorite course in the area? Please let us know.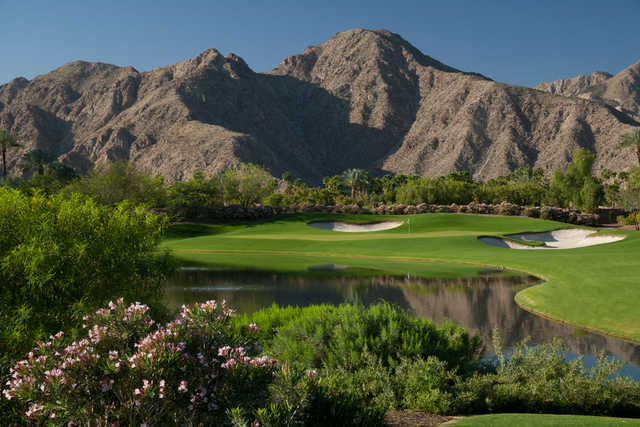 Public Courses
Cathedral Canyon Golf Club
68311 Paseo Real, Cathedral City, CA 92234
cathedral-canyon.com
(760) 328-6571
Cimarron Golf Resort
67603 30th Ave, Cathedral City, CA 92234
cimarrongolf.com
(760) 701-1656
Classic Club
75200 Classic Club Blvd, Palm Desert, CA 92211
classicclubgolf.com
(760) 601-3600
Date Palm Country Club Pro Shop
Date Palm Country Club, 36200, Date Palm Dr, Cathedral City, CA 92234
datepalmcountryclub.net
(760) 328-1315
Desert Dunes Golf Club
19300 Palm Dr g, Desert Hot Springs, CA 92240
desertdunesgc.com
(760) 251-5370
Desert Princess Country Club
28555 Landau Blvd, Cathedral City, CA 92234
desertprincesscc.com/
(760) 322-1655
Desert Willow Golf
38-995 Desert Willow Dr, Palm Desert, CA 92260
desertwillow.com
(760) 346-0015
Escena Golf Club
1100 Clubhouse View Dr, Palm Springs, CA 92262
escenagolf.com
(760) 778-2737
Gary Player Signature Course
70705 Ramon Rd, Rancho Mirage, CA 92270
playmissionhills.com
(760) 770-2908
Golf Club At Terra Lago
84-000 Terra Lago Pkwy, Indio, CA 92203
golfclub-terralago.com
(760) 775-2000
Heritage Palms Golf Club
44291 S Heritage Palms Dr, Indio, CA 92201
heritagepalmsindio.com
(760) 772-5755
Indian Canyons Golf Resort
1097 E Murray Canyon Dr, Palm Springs, CA 92264
indiancanyonsgolf.com
(760) 833-8700
Indian Springs Golf Club
79940 Westward Ho Dr, Indio, CA 92201
indianspringsgc.com
(760) 200-8988
Indians Wells Celebrity Course
44500 Indian Wells Ln, Indian Wells, CA 92210
indianwellsgolfresort.com
(760) 346-4653
La Quinta Resort & Club
49499 Eisenhower Dr, La Quinta, CA 92253
laquintaresort.com
(760) 564-4111
Marriott's Shadow Ridge Golf Club
9002 Shadow Ridge Rd, Palm Desert, CA 92211
golfshadowridge.com
(760) 674-2700
Palm Desert Resort Country Club
77333 Country Club Dr, Palm Desert, CA 92211
theresorter.com
(760) 345-2781
PGA WEST Private Clubhouse & Golf Courses
55-955 PGA Blvd, La Quinta, CA 92253
pgawest.com
(800) 742-9378
Shadow Hills Golf Club
80-875 Ave 40, Indio, CA 92203
shadowhillsgc.com
(760) 200-3375
Shadow Mountain Golf Club
73800 Ironwood St, Palm Desert, CA 92260
shadowmtgc.com
(760) 346-8242
SilverRock Resort
79179 Ahmanson Ln, La Quinta, CA 92253
silverrock.org
(760) 777-8884
Tahquitz Creek Golf Resort
1885 Golf Club Dr, Palm Springs, CA 92264
tahquitzgolfresort.com
(760) 328-1005
The Lights at Indio GC
83040 Ave 42, Indio, CA 92203
indiogolf.com
(760) 391-4049
Woodhaven Country Club
41-555 Woodhaven Dr. East, Palm Desert, CA 92211
woodhavencc.com
(760) 345-7636
Private Courses
Andalusia Country Club
81570 Carboneras, La Quinta, CA 92253
andalusiaatcoralmountain.com
(760) 777-1000
Avondale Golf Club
75800 Avondale Dr, Palm Desert, CA 92211
avondalegolfclub.com
(760) 345-3712
Bermuda Dunes Country Club
42-765 Adams St, Bermuda Dunes, CA 92203
bermudadunescc.com
(760) 345-2771
Bighorn Golf Club
255 Palowet Dr, Palm Desert, CA 92260
bighorngolf.com
(760) 341-4653
Desert Falls Country Club
1111 Desert Falls Pkwy, Palm Desert, CA 92211
clubcorp.com/Clubs/Desert-Falls-Country-Club/Amenities/Golf
(760) 340-5646
Eldorado Country Club
46000 Fairway Dr, Indian Wells, CA 92210
eldoradocc.org
(760) 346-8081
Hideaway Golf Club
80440 Hideaway Club Dr, La Quinta, CA 92253
hideawaygolfclub.com
(760) 777-7400
Ironwood Country Club
73735 Irontree Dr, Palm Desert, CA 92260
ironwoodcountryclub.com
(760) 346-0551
Mission Hills Country Club
34-600 Mission Hills Dr, Rancho Mirage, CA 92270
clubcorp.com/Clubs/Mission-Hills-Country-Club
(760) 324-9400
Mountain View Country Club
80375 Pomelo, La Quinta, CA 92253
mountainviewatlaquinta.com
(760) 771-4311
O'Donnell Golf Club
301 N Belardo Rd, Palm Springs, CA 92262
odonnellgolfclub.com
(760) 325-2259
Palm Desert Greens Golf Course
The La Donna Keaton Team, Palm Desert, CA 92260
palmdesertgreenscountryclub.com
(760) 346-8605
Palm Valley Country Club
39205 Palm Valley Dr, Palm Desert, CA 92211
palmvalley-cc.com
(760) 345-2737
Plantation Golf Club
50994 Monroe St, Indio, CA 92201
theplantationgc.com
(760) 775-3688
Stone Eagle Golf Club
72500 Stone Eagle Drive, Palm Desert, CA 92260
stoneeagleclub.com/
(760) 773-6223
The Club at Morningside
39033 Morningside Dr, Rancho Mirage, CA 92270
clubatmorningside.com
(760) 324-1234
The Lakes Country Club
161 Old Ranch Rd, Palm Desert, CA 92211
thelakescc.com
(760) 568-4321
The Reserve Club
74001 Reserve Dr, Indian Wells, CA 92210
thereserveclub.com
(760) 568-5599
The Springs Country Club
1 Duke Dr, Rancho Mirage, CA 92270
springsclub.com
(760) 324-8292
Thunderbird Country Club
70-737 Country Club Drive, Rancho Mirage, CA 92270
thunderbirdcc.org
(760) 328-2161
Tradition Golf Club
78505 Old Avenue 52, La Quinta, CA 92253
traditiongc.com
(760) 564-8723