Orange County has a Mediterranean climate with an average daily temperature of 70 degrees: perfect for golf. Orange County also boasts more than 50 golf courses, including Pelican Hill, Strawberry Farms and Black Gold–and you can rent golf clubs from Clublender for convenient delivery to any one them. Return is included in the price. There are no hidden fees.
To help you choose between the many fine golf courses Orange County has to offer, including Pelican Hill, Arroyo Trabuco, Strawberry Farms and Tustin Ranch, we've put together an interactive map (above) and accompanying list (below) of local Orange County courses to help make your decision about where to play as easy as possible. We hope this tool will help you spend less time doing research and more time playing.
And once you pick a course where you want to play, avoid shipping, checking or taking your chances renting at a course, and rent premium clubs from Clublender. We'll take care of getting your golf clubs to the course or to your accommodations (or just about anywhere else you'd prefer, for that matter); wherever is easiest for you. Delivery and return is included. You can focus on golf and sun while we handle the logistics.
We provide rental golf clubs everywhere in Orange County, including Irvine, Orange, Santa Ana, Anaheim, Santa Ana, Costa Mesa, Newport Beach, Huntington Beach, Laguna Beach, Tustin, Mission Viejo, San Clemente, Dana Point, Laguna Niguel, and San Juan Capistrano. Let us take the hassle out of golf. Rent golf clubs online from Clublender. Own the experience, not the clubs.
Don't see your favorite course in the area? Please let us know.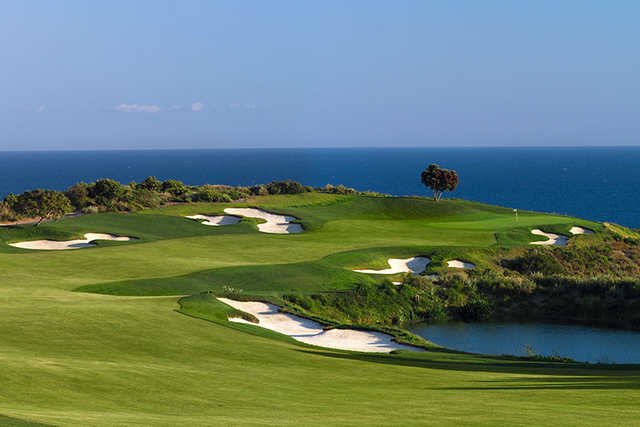 Public Courses
Anaheim Hills Golf Course
6501 East Nohl Ranch Road, Anaheim, CA 92807
anaheimhillsgc.com
(714) 998-3041
Arroyo Trabuco Golf Club‎
26772 Avery Pkwy, Mission Viejo, CA 92692
arroyotrabuco.com
(949) 305-5100
Back Bay Golf & Fitness
1107 Jamboree Rd, Newport Beach, CA 92660
newportbeach.regency.hyatt.com/en/hotel/our-hotel/back-bay-golf-course.html
(949) 729-6193
Ben Brown's Golf Course
Golf, 31106 Coast Highway, Laguna Beach, CA 92651
theranchlb.com
(949) 499-1919
Casta del Sol Golf Course
27601 Casta Del Sol, Mission Viejo, CA 92692
castadelsolgc.com
(949) 470-4996
Costa Mesa Golf Course
1701 Golf Course Dr, Costa Mesa, CA 92626
costamesacountryclub.com
(714) 540-7500
Coyote Hills Golf Course
1440 E Bastanchury Rd, Fullerton, CA 92835
coyotehillsgc.com
(714) 672-6800
Dad Miller Golf Course
430 N Gilbert St, Anaheim, CA 92801
dadmillergc.com
(714) 765-3481
Fullerton Golf Course
2700 N Harbor Blvd, Fullerton, CA 92835
fullertongc.com
(714) 578-9201
Lake Forest Golf and Practice Center
23308 Cherry Ave, Lake Forest, CA 92630
lakeforestgolfcenter.com
(949) 859-1455
Mile Square Golf Course
10401 Warner Ave, Fountain Valley, CA 92708
milesquaregolfcourse.com
(714) 962-5541
Monarch Beach Golf Links
50 Monarch Beach Resort N, Dana Point, CA 92629
monarchbeachgolf.com
(949) 248-3002
Navy Golf Course
5660 Orangewood Ave, Cypress, CA 90630
navygc.com
(714) 889-1576
Newport Beach Golf Course
3100 Irvine Ave, Newport Beach, CA 92660
newportbeachgolfcoursellc.com
(949) 852-8681
Oak Creek Golf Club
1 Golf Club Dr, Irvine, CA 92618
oakcreekgolfclub.com
(949) 653-5300
Pelican Hill Golf Club
22800 S Pelican Hill Rd, Newport Beach, CA 92657
golfpelicanhill.com
(844) 878-0942
Rancho San Joaquin Golf Course
One Ethel Coplen Way, Irvine, CA 92612
ranchosanjoaquin.com
(949) 786-5522
River View Golf Course
1800 W Santa Clara Ave, Santa Ana, CA 92706
riverviewgolf.com
(714) 543-1115
San Juan Hills Golf Club
32120 San Juan Creek Rd, San Juan Capistrano, CA 92675
sanjuanhillsgolf.com
(949) 493-1167
Strawberry Farms Golf Club
11 Strawberry Farm Rd, Irvine, CA 92612
sf-golf.com
(949) 551-1811
Tijeras Creek Golf Club
29082 Tijeras Creek, Rancho Santa Margarita, CA 92688
tijerascreek.com
(949) 589-9793
Tustin Ranch Golf Club
12442 Tustin Ranch, Tustin, CA 92782
tustinranchgolf.com
(714) 730-1611
Willowick Golf Course
3017 W 5th St, Santa Ana, CA 92703
willowickgolf.com
(714) 554-0672
Private Courses
Aliso Viejo Country Club
33 Santa Barbara Dr, Aliso Viejo, CA 92656
clubcorp.com/Clubs/Aliso-Viejo-Country-Club/
(949) 598-9200
Alta Vista Country Club
777 Alta Vista St, Placentia, CA 92870
altavistacc.com
(714) 524-1591
Big Canyon Country Club
1 Big Canyon Dr, Newport Beach, CA 92660
bigcanyoncc.org
(949) 644-5404
Coto de Caza Golf & Racquet Club
25291 Vista Del Verde, Coto De Caza, CA 92679
clubcorp.com/Clubs/Coto-de-Caza-Golf-Racquet-Club
(949) 858-4100
El Niguel Country Club
23700 Club House Dr, Laguna Niguel, CA 92677
elniguelcc.com
(949) 496-5767
Santa Ana Country Club
20382 Newport Blvd, Santa Ana, CA 92707
santaanacc.org
(714) 556-3000
SeaCliff Country Club
6501 Palm Ave, Huntington Beach, CA 92648
seacliffcc.net
(714) 536-8866
Shady Canyon Golf Club
100 Shady Canyon Dr, Irvine, CA 92603
shadycanyongolfclub.com
(949) 856-7000