Lake Havasu City golf courses are some of the most scenic in Arizona, offering stunning views of Lake Havasu and the Colorado River, as well as the Mojave Mountain Range. With year-round sun, Lake Havasu is the perfect destination to escape the winter cold and play some golf. Lake Havasu golf courses offer tracks for high and low handicappers, as well as great value. Lake Havasu is also only about 80 minutes away from golf courses in the Bullhead City area.
Don't see your favorite course? Please let us know and we'll add it.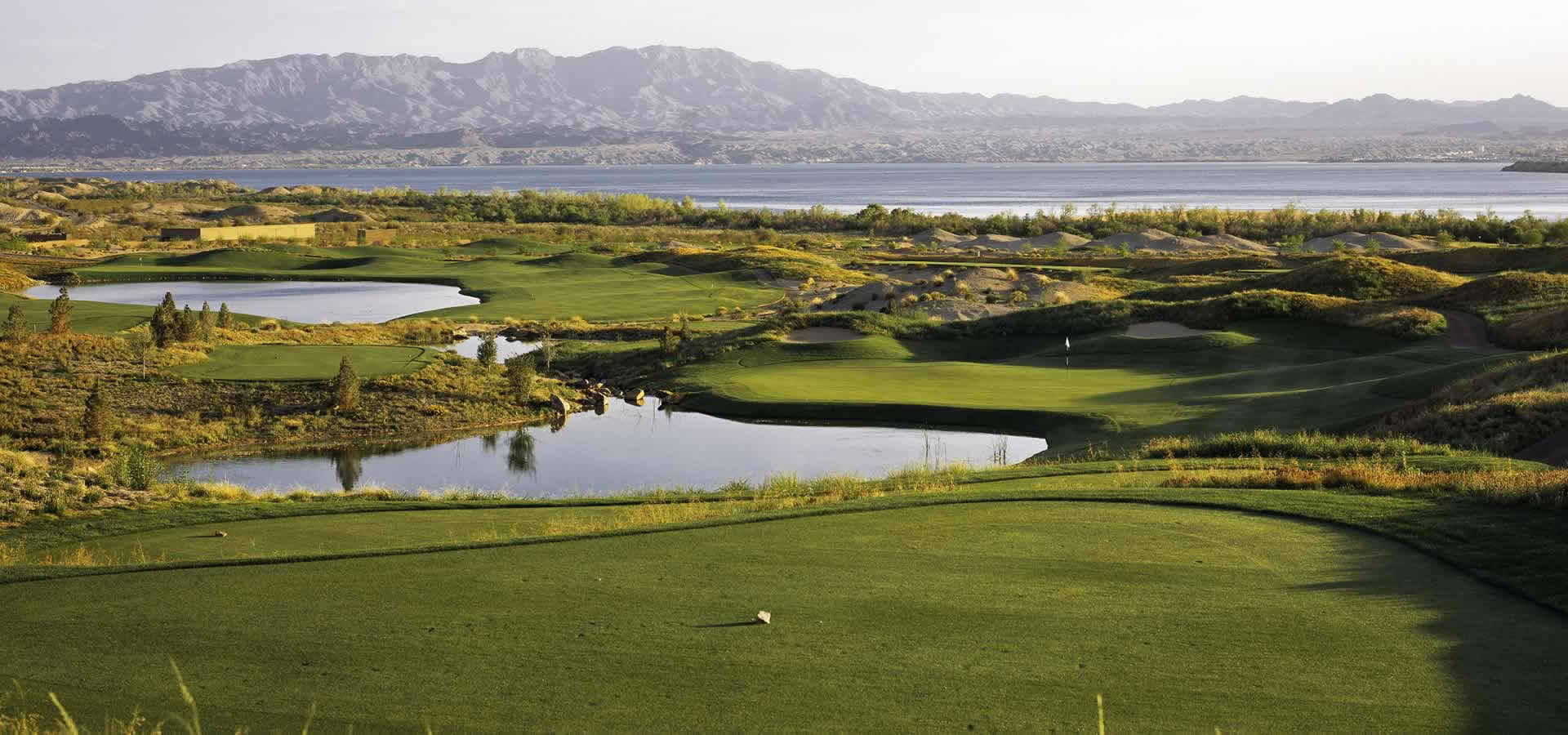 Refuge Golf and Country Club in Lake Havasu City.
Public Courses
Bridgewater Links
1477 Queens Bay, Lake Havasu City, AZ 86403
londonbridgeresort.com
(928) 855-4777
Lake Havasu Golf Club
2400 Clubhouse Dr, Lake Havasu City, AZ 86406
lakehavasugolfclub.com
(928) 855-2719
Refuge Golf & Country Club
3275 N Latrobe Dr, Lake Havasu City, AZ 86404
refugecountryclub.com
(928) 764-1404
Rivers Edge Golf Course
144 Marina Dr, Needles, CA 92363
golfneedlesca.com
(760) 326-3931
The Nautical Beachfront Resort
1000 McCulloch Blvd N, Lake Havasu City, AZ 86403
nauticalbeachfrontresort.com
(928) 855-2141