Charleston is the oldest and largest city in the state of South Carolina. Known for its rich history, well-preserved architecture, distinguished restaurants, and hospitable people, Charleston is a popular tourist destination. Its courses are diverse and present a vast variety of breathtaking coastal terrains. Among the notable golf courses, Kiawah Island Ocean Course was the host of the 2012 PGA Championships (and will be again in 2021) and became well known also thanks to several alligator sightings on the course.
Don't see your favorite course? Please let us know and we'll add it.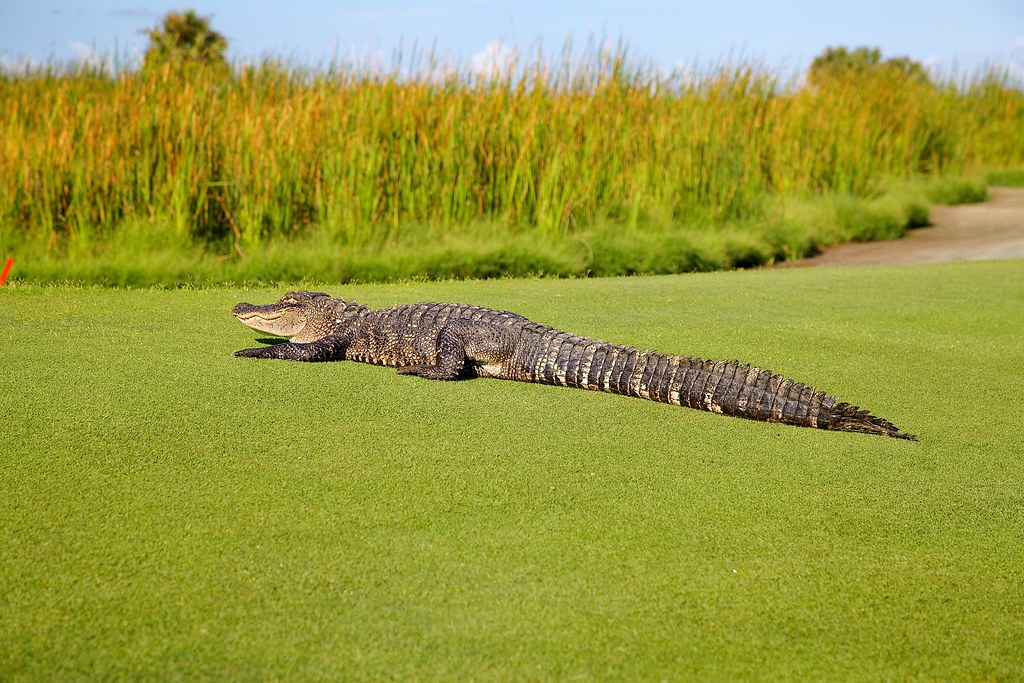 Kiawah Island Ocean Course in Charleston.
Private Courses
Bulls Bay Golf Club
995 Bulls Bay Blvd, Awendaw, SC 29429
http://www.bullsbaygolf.com
(843) 881-2223
Cassique Golf Club
100 Old Cedar Ln, Johns Island, SC 29455
http://www.kiawahislandclub.com
(843) 768-5752
Charelston National Golf Club
1360 National Drive, Mount Pleasant, SC 29466
http://www.charlestonnationalgolf.com
(843) 203-9994
Country Club of Charleston
1 Country Club Dr, Charleston, SC 29412
https://www.countryclubofcharleston.com
(843) 795-0422
Daniel Island Club
600 Island Park Dr, Daniel Island, SC 29492
http://www.danielislandclub.com
(843) 971-3555
Golf Club At Briar's Creek
4000 Briars Creek Ln, Johns Island, SC 29455
http://www.briarscreek.com
(843) 768-3050
Kiawah Island Club
1 Kiawah Island Parkway, Kiawah Island, SC 29455
http://www.kiawahislandclub.com
(843) 576-1570
Snee Farm Country Club
1200 Club Dr, Mount Pleasant, SC 29464
https://www.sneefarmcc.com/
(843) 884-8571
The Oaks and Country Club
130 The Oaks Ave, Goose Creek, SC 29445
https://www.golflink.com/golf-courses/sc/goose-creek/oaks-golf-country-club
(843) 553-4141
Public Courses
City of Charleston Golf Course
2110 Maybank Hwy, Charleston, SC 29412
https://www.charleston-sc.gov/index.aspx?NID=644
(843) 795-6517
Coosaw Creek Country Club
4110 Club Course Dr, North Charleston, SC 29420
http://www.coosawcreek.com/course/
(843) 767-9000
Cougar Point Golf Course
12 Kiawah Beach Dr, Kiawah Island, SC 29455
https://kiawahresort.com/golf/cougar-point-golf-course/
(843) 266-4020
Dunes West Golf and River Club
3535 Wando Plantation Way, Mount Pleasant, SC 29466
http://www.duneswestgolfclub.com
(843) 856-9000
Legend Oaks Golf Club
118 Legend Oak Way, Summerville, SC 29485
http://www.legendoaksgolf.com/
(843) 821-4077
Oak Point Golf Course
4394 Hope Plantation Dr, Johns Island, SC 29455
https://kiawahresort.com/golf/oak-point-golf-course/
(843) 266-4100
Patriots Point Links
1 Patriots Point Rd, Mount Pleasant, SC 29464
http://www.patriotspointlinks.com
(843) 881-0042
Redbank Plantation Golf Course
W Old Tom Rd, Goose Creek, SC 29445
https://www.jbcharlestongolf.com/
(843) 794-7828
Rivertowne Country Club
1700 Rivertowne Country Club Dr, Mount Pleasant, SC 29466
http://www.rivertownecountryclub.com
(843) 849-2400
Shadowmoss Plantation Golf Club
20 Dunvegan Dr, Charleston, SC 29414
http://shadowmossgolf.com
(843) 556-8251
Stono Ferry Golf
4812 Stono Links Drive Dr, Hollywood, SC 29449
http://stonoferrygolf.com/
(843) 763-1817
Summerville Country Club
400 Country Club Blvd, Summerville, SC 29483
http://www.summervillecountryclub.com
(843) 873-2210
The Golf Club At Wescott Plantation
5000 Wescott Club Dr, Summerville, SC 29485
http://www.wescottgolf.com
(843) 871-2135
The Links at Stono Ferry
4812 Stono Links Dr, Hollywood, SC 29449
http://stonoferrygolf.com
(843) 763-1817
Turtle Point Golf Club
1 Turtle Point Ln, Johns Island, SC 29455
https://kiawahresort.com/golf/turtle-point-golf-course/
(843) 576-1570
Wild Dunes Resort Links Course
1 Sundial Circle, Isle of Palms, SC 29451
https://www.destinationhotels.com/wild-dunes/golf/charleston-golf-links-course
(843) 359-5593