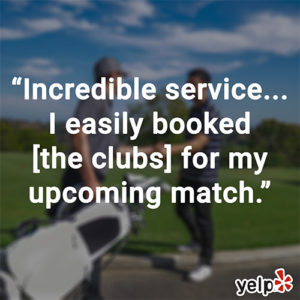 Hometown: La Cañada Flintridge, CA
Golf Destination: Los Angeles, CA
Booking period: March, 2017
From Yelp:
"Incredible service – I wanted to try out a set of PXG golf clubs after reading a review of their virtues. Fortunately I found Clublender.
They not only had the clubs, as well as other high end clubs, I easily booked them for my upcoming match. The Clublender pros were more than flexible in arranging the drop off and pickup – the clubs came to me!
I might be imagining things but I do believe these clubs (and the great service from Clublender) improved my game!"