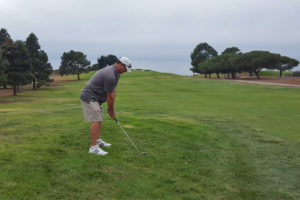 Hometown: Gardena, CA
Golf destination: Los Angeles, CA
Booking period: October, 2017
10/29/2017
From Yelp:
"There are too many good things to say about Clublender. I would give them 10 stars if I could. First off the clubs they lended me were fantastic and in great condition. I got the Taylor Made M2s.
Secondly the service was impeccable. I ordered clubs on a Friday for a Saturday use. They called me 15 minutes after I placed the order online and offered to deliver the clubs that day to make sure I got the clubs on time and it was free of charge. Chris is the person who dropped off the clubs to me and was very friendly and was on time and he even called me to give me a heads up on his ETA. They also included a free sleeve of Titleist balls and extra tees.
Clublender made it easy for my father from out of town play golf with quality equipment. I will definitely use them for any guest coming a long ways to play golf in the Los Angeles region.
Oh and the golf bag they provided is probably worth more than my entire set of clubs!"