This map shows the number of business days' notice that we need in order to fulfill your order for a destination within a given region. Let's say, for example, that you're playing at a southern California destination on a Saturday. Shipments within southern California typically require one transit day to arrive from our west coast fulfillment hub. Because we aim to have your equipment at your destination the afternoon or evening prior to the first day of your rental period, in this example we'd aim to have your equipment arrive at your destination in southern California by Friday, so we'd need to ship it by Thursday. As a result, we'd need to receive your order by 3pm PT on Thursday.
Notice needed prior to first playing date (number of business days)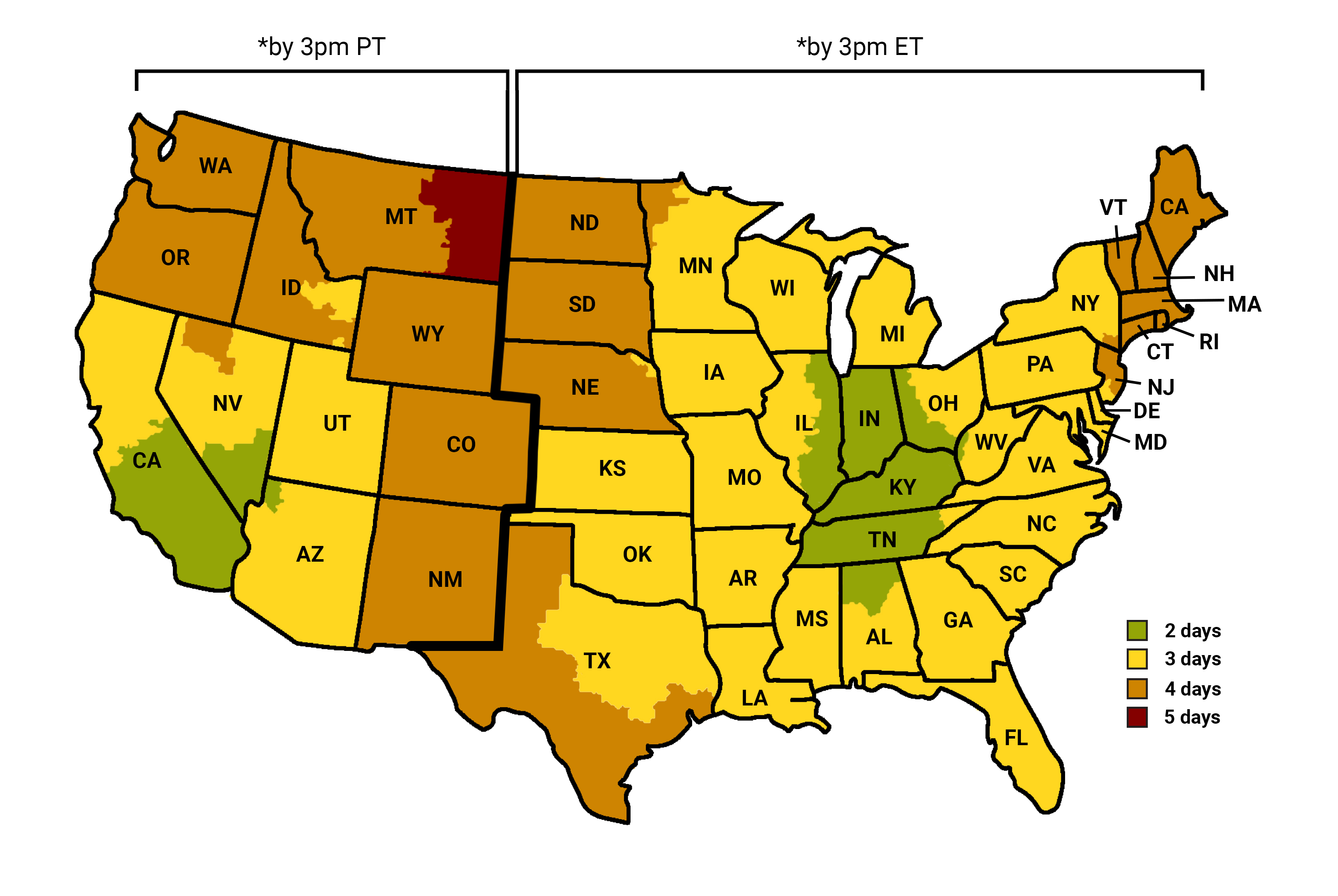 As another example, if you were playing in North Carolina with, say, a Thursday rental start date, we'd aim to have your equipment at your North Carolina destination by Wednesday afternoon or evening. We'd need to account for two days of transit for the equipment to get from our eastern fulfillment hub to your North Carolina destination, so we'd need your order by 3pm ET on Monday.
You can learn more about how we approach the timely arrival of your equipment in the Timing and Quality Assurance section of our Terms. Please note that if you're in Los Angeles and need equipment more quickly than this map suggests you can receive it, you may be able to take advantage of curbside pickup at our Los Angeles fulfillment hub.
Learn more about our pricing.